Internet
Shannon Sharpe: 'I Would've Whooped Will Smith's Ass'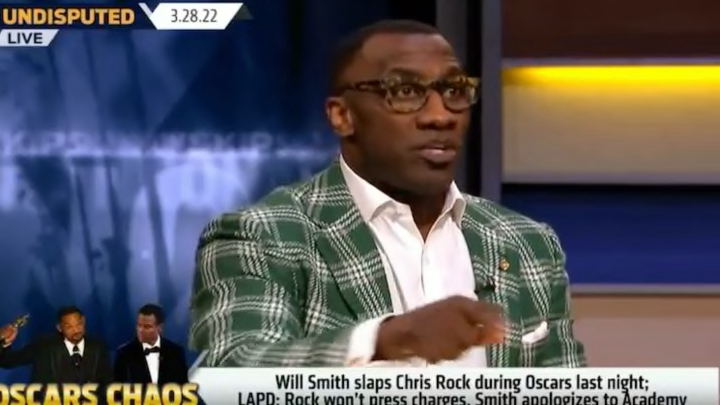 Shannon Sharpe /
Will Smith slapping Chris Rock at the Oscars on Sunday night was the rare event that transcends all imaginary boundaries of debate. Everybody is talking about it. Monday morning's episode of Undisputed was no different.
Skip Bayless and Shannon Sharpe led off their studio show talking about the incident and Sharpe explained exactly what he would've done in Rock's shoes: he would've whooped Smith's ass then and there.
It is absolutely for the best that Rock didn't do that. A full-on brawl during the live Oscars broadcast would have escalated the situation significantly.
As my coworker Stephen Douglas aptly pointed out, it makes sense that Sharpe's reaction would have been a bit different than Rock's. One guy is a Hall of Fame NFL tight end. The other is a 5-foot-10 comedian.
At the end of the day, this will be a large part of the discourse around the event. But Rock handled it the best he could.