Shannon Sharpe Calls Leonard Fournette 'Leonard Baguette' in Response to Weight Issue Reports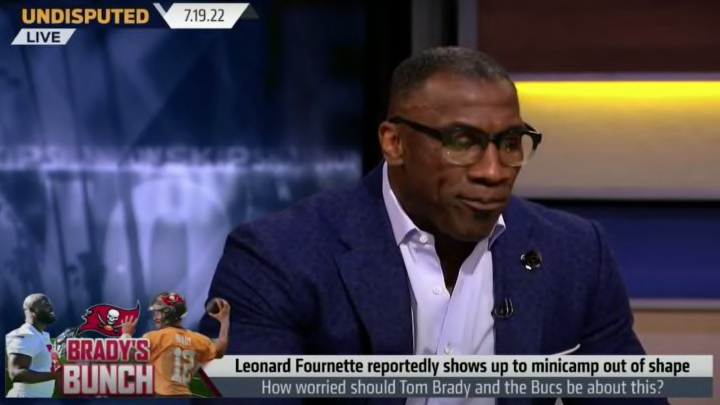 Shannon Sharpe /
On Monday, Leonard Fournette was the subject of an unflattering report as Rick Stroud of the Tampa Bay Times said on a podcast that Fournette showed up to Tampa Bay Buccaneers minicamp earlier this summer weighing 260 pounds, 30 pounds above his listed playing weight last season. Specifically, Stroud said he was "a donut shy" of 260 and the Bucs coaches were very displeased with the veteran running back. Especially given Tampa Bay signed Fournette to a new three-year contract this offseason.
Fournette denied the report and said he only weighed 245 in a tweet he has since deleted. That did not stop the story from making the content rounds, though, and it was brought up on Tuesday's edition of Undisputed. Shannon Sharpe couldn't believe what he was hearing and said Fournette should be embarrassed if the report is true before calling him "Leonard Baguette."
"If this report is true, Leonard Fournette should be embarrassed. Leonard Fournette? Leonard Baguette. If he's 30 pounds [overweight], he's eating a lot of baguettes or beignets because he's from New Orleans... Skip, this is embarrassing."
Yeah. I don't know about that one! Nicknames should probably be avoided when discussing weight problems.