Shannon Sharpe Apologizes to Fox Sports, LeBron James For Lakers-Grizzlies Incident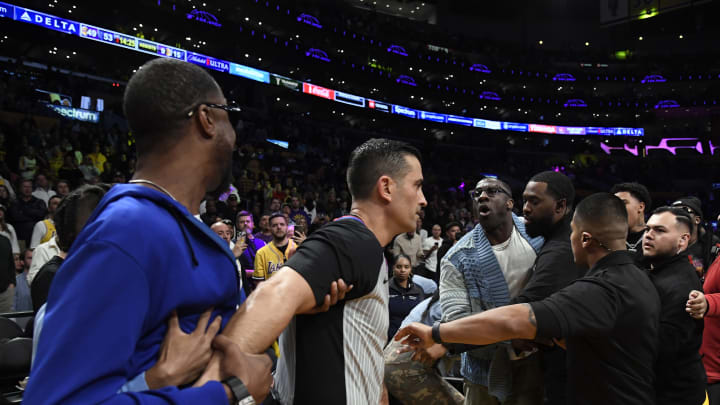 Memphis Grizzlies v Los Angeles Lakers / Kevork Djansezian/GettyImages
Shannon Sharpe's verbal altercation with the Memphis Grizzlies in the middle of their game against the Los Angeles Lakers last Friday is an early contender for the most bizarre sports media story of the year. There was some expectation that Sharpe would address the incident on Monday and he certainly did.
During his first TV appearance since nearly getting into a fight with Ja Morant's dad, Sharpe spent three minutes apologizing to every possible party involved, from Fox Sports and FS1 to LeBron James for having to defend Sharpe after the game.
As far as apologies go this was damn near impeccable. He addressed everyone he could have possibly offended or embarrassed. He showed the appropriate chagrin and explained in great detail the different ways he let people down. This should be studied in PR classes for years to come as the optimal apology for an on-screen personality.
Of course, the apology does not change the fact that Sharpe got into a shouting match with a bunch of professional basketball players and then talked more trash about them to ESPN afterwards. Couldn't even give Fox the scoop. We probably will not see him courtside again this year.