Latest Soccer Leads
Sevilla Player Hit in Head By Spear-Shaped Object Thrown from Crowd, Match Suspended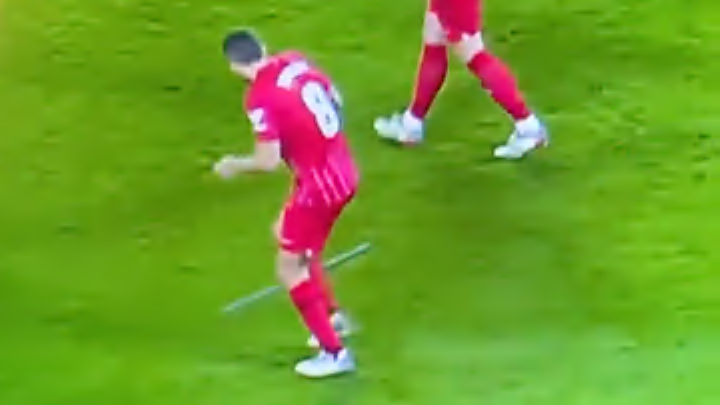 Today's Copa del Rey match between Sevilla and Betis was suspended with the teams knotted at one after a disturbing fan incident. Shortly after the home team scored an equalizer, a fan inside Benito Villamarín Stadium launched a spear-like object from the stands. The object struck Sevilla midfielder Joan Jordan in the head, knocking him to the ground.
Whatever it was spanned about 3 feet in length and had at least one sharp, jagged edge. For as bad this looks, things could have been much, much worse had it landed on a different rotation and in a different location.
It's not the first example of horrific fan behavior and it won't be the last, but the mind reels trying to remember a moment when people's initial thought during a sporting event was that a player had been taken down by a spear. One understands why the desire to play soccer in such a dangerous atmosphere wouldn't be alluring. Whomever is responsible just booked themselves into a world of trouble.