Seven Players Ejected for Leaving Bench in Texas-Baylor Game After a Scuffle on the Floor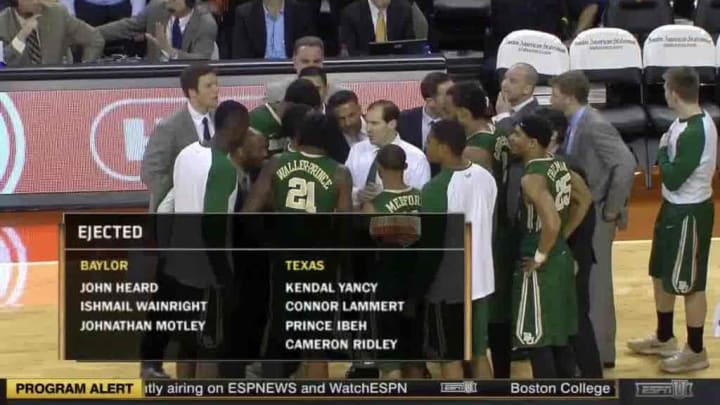 Isaiah Taylor and Royce O'Neale got tangled going to the ground for a loose ball. O'Neale caught Taylor with an inadvertent elbow in the scrum, and Taylor reacted and came falling out of the mix, bringing both benches to their feet.


In the end, seven players were ejected for coming off the benches. John Heard, Johnathan Motley and Ish Wainwright were ejected for Baylor. Cameron Ridley, Connor Lammert, Kendal Yancy, and Prince Ibeh of Texas were also ejected.
Texas really needed to win this game, by the way, and moments later, Isaiah Taylor hit the game winning runner with 5 seconds left.