Fan Attacks Seth Rollins at WWE RAW at Barclays Center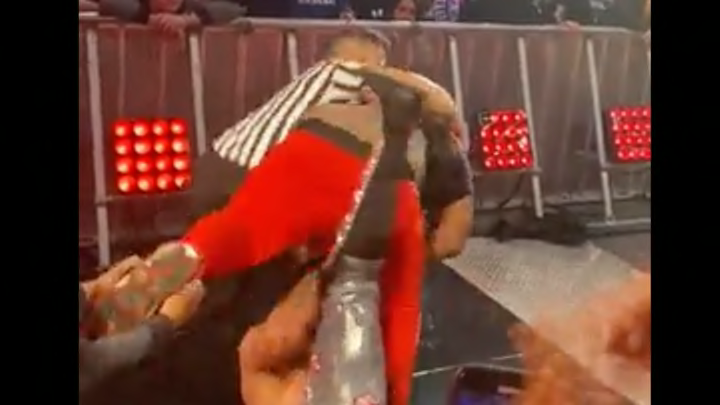 Seth Rollins was attacked by a fan during WWE RAW on Monday night at the Barclays Center in Brooklyn, New York. The event was being broadcast on USA Netowrk and Rollins was shown walk from the ring when a fan tackled him and took him down. One of the referees working the event was there with Rollins to jump in and try to help immediately as cameras cut away without explaination.
At least one fan uploaded video of the incident as security and other WWE employees came running in to get control of the fan. Rollins screamed at the guy and fans chanted "f-ck him up" as he was dragged backstage to presumably be arrested.
UPDATE: Here's another angle of the tackle.
And another angle.
UPDATE 2: The fan has been turned over to the NYPD.