Selena Gomez Had the Perfect Reaction to Lionel Messi's Shot Being Saved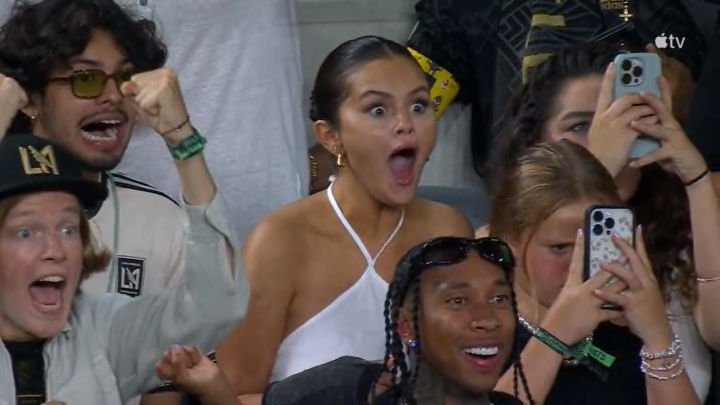 Inter Miami continued its torrid pace since adding Lionel Messi to the roster in mid-July. They beat LAFC 3-1 Sunday night although Messi didn't find the back of the net. He almost did in the 38th minute, only to me stopped on an excellent save by John McCarthy. Everyone in attendance was shocked Messi didn't score on the play and Selena Gomez's reaction summed things up nicely.
Here's McCarthy's save on Messi:
And here's another angle, plus Ms. Gomez's reaction:
Let's take another look:
Yeah, that about sums it up.
While Messi didn't score, he did have two assists on the night, so he continued his utterly dominant run of play. Since Messi debuted on July 21, Miami has won 10 of its 11 matches, with the other being a 0-0 draw against Nashville. They won the Leagues Cup, and are 2-0-1 in MLS competition. In those 11 matches, Messi has 11 goals and five assists.
Miami is currently eight points out of the final Eastern Conference playoff spot with with nine matches remaining. It'll be tough to reach the postseason but it should be fun to see what happens.