SEC Football Is Facing Multiple COVID-19 Outbreaks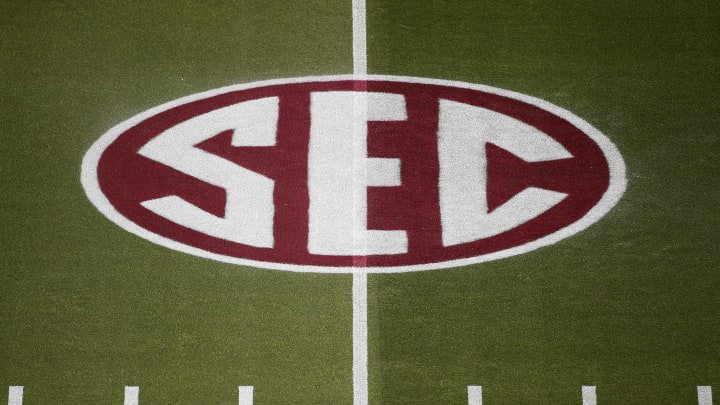 SEC logo, Arkansas v Texas A&M / Tim Warner/Getty Images
The SEC plowed ahead with the football season this year in spite of a raging global pandemic. While the conference has seen some setbacks and a number of cancelled games, things have generally continued as planned. That could change this week as several teams are facing outbreaks of COVID-19.
On Monday, we learned LSU has an outbreak of coronavirus, while Texas A&M has paused practice activities due to the virus. Arkansas head coach Sam Pittman has also tested positive.
As if that wasn't enough, Mississippi State's matchup with Auburn this weekend has now been postponed because the Bulldogs have a number of positive tests within their program. It has been tentatively rescheduled for December 12. In the meantime, MSU is shutting down all activities for at least a few days.
This is getting a bit out of hand. Three teams are currently facing outbreaks, while a head coach is now out. As cases rise precipitously across the nation we should probably expecting more of this kind of news.
The SEC may very well finish the season and crown a champion, but we're getting to a point where it's fairly likely some teams won't finish their entire conference schedule. In fact, I'd argue we should expect that outcome.