NFL Security Calls Timeout as Drone Disrupts Seahawks - Falcons Game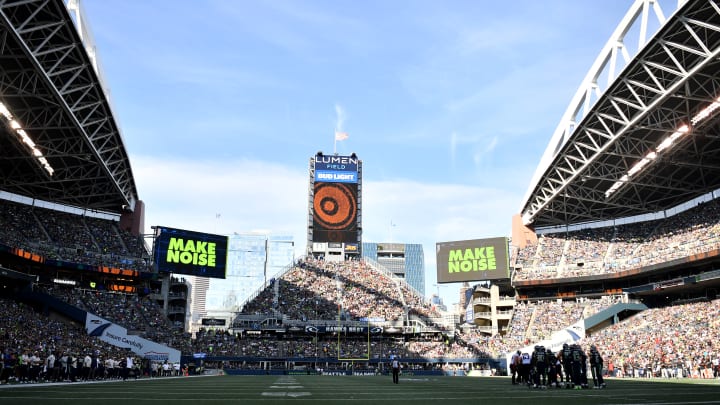 Atlanta Falcons v Seattle Seahawks / Jane Gershovich/GettyImages
The Atlanta Falcons - Seattle Seahawks game was delayed after a drone showed up over the field. Officials called a rare timeout for NFL Security and asked that the field be emptied. Between that and the corgi race, it was an incredibly noteworthy game.
The game would resume a few minutes later
In what is probably not much of a coincidence, Saturday night's game between the Stanford Cardinal and Washington Huskies was delayed because a drone. The NFL appeared not to show the drone on television so as to not encourage more drones to run onto the field during future games
There's obviously something in the water, er, air, in Seattle.