Sean Payton is Unrecognizable During His Movie Cameo With Kevin James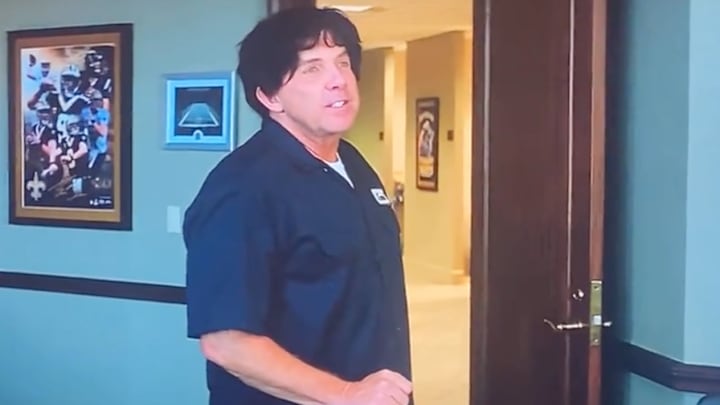 Sean Payton has some extra time on his hands now that he's no longer in charge of coaching the New Orleans Saints. Which means he could stream Home Team, the Netflix movie based on his life, over and over and over again without failing behind on any work-related tasks.
Excitement for the Adam Sandler joint has been sky-high ever since we learned Kevin James would be playing the title role and today is the long-awaited release date.
One helpful viewer ripped through the motion picture and culled an important scene. Payton's cameo as a custodian. During which he interacts with James, who is playing Payton. It's like if they did an Inception-inspired episode of the King of Queens for some reason. Or a King of Queens-inspired sequel to Inception.
You read that correctly. The person with the long hair is, in fact, Payton. Not some Tommy Wiseau impersonator or Tommy Wiseau himself.
His last line of dialogue: "we really suck without you" takes on a different meaning now that he's a former Saints coach. That's what they call foreshadowing, in the business. Did Sandler know Payton was going to walk away a week out from release date or is he simply a movie-making genius?