Sean McVay Takes Shot to the Face From His Own Player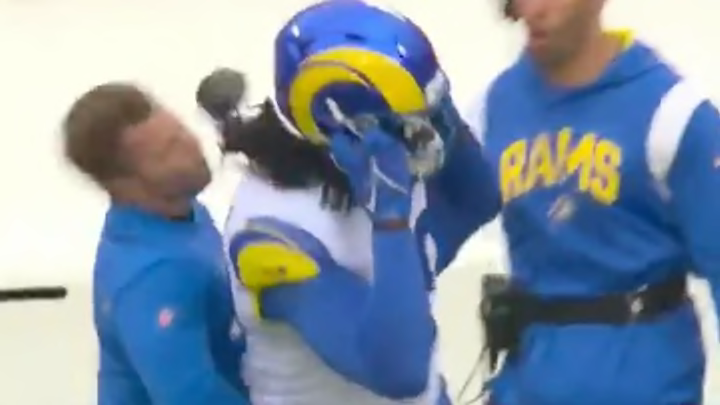 Sean McVay /
The Los Angeles Rams have had a very bad season to this point and it will probably only get worse today as they visit the Kansas City Chiefs while starting Bryce Perkins, their third-string quarterback. Things did not get off to a hot start as Sean McVay took a shot to the face from his own player who was trying to run onto the field.
Here is video of a collision more violent than you were probably anticipating.
That neatly summarizes how Los Angeles' season has gone. Everybody important has gotten hurt, from Matthew Stafford to Cooper Kupp to most of the offensive line. Not even McVay is safe from the curse that appears to have come upon the franchise.