Very Intense Sean McVay Yells After Cam Akers Fumble Ends Baker Mayfield's Second Drive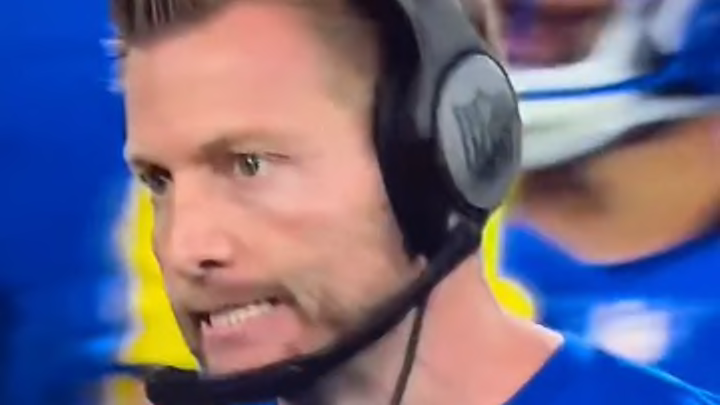 Sean McVay is letting Baker Mayfield cook on Thursday Night Football against the Las Vegas Raiders after only two days on the roster. Mayfield has completed three of his first four passes and the Rams have moved the ball a little on two drives with their newest player under center. At least they were until Cam Akers fumbled to end a drive inside the red zone. McVay did not enjoy that part.
That was only Akers' second fumble of the season, not that you'd know it. The Rams wanted to trade Akers earlier this season, couldn't find a good deal, and basically just put him back in the lineup where he's been their leading rusher.