Sean Hannity Threatens to Vape on Live Television if FDA Bans Juul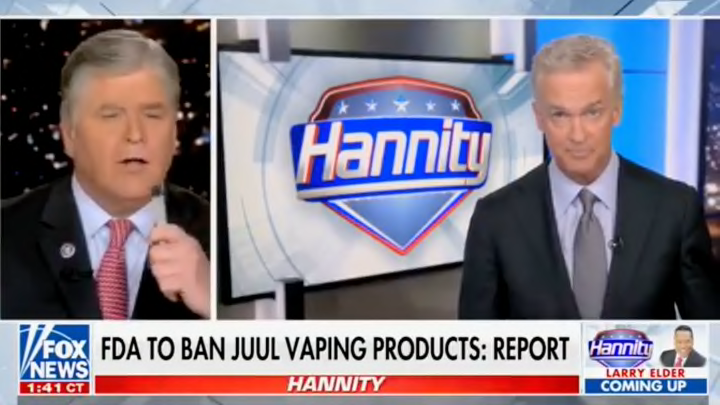 Sean Hannity /
The FDA is reportedly going to bring the ban hammer down on the popular vaping device Juul and force the company to take its product off the shelves. This does not matter to most people but will undoubtedly anger those who use Juuls. Like Fox News' Sean Hannity.
The FDA decision was discussed on Hannity and the host said that if the FDA banned Juul he'd vape on live television and dare them to arrest him.
It would not be the first time Hannity has vaped on live television, shockingly. He was caught hitting his Juul during a commercial break last year.
I, for one, would like to see Hannity stick to his word. Vape on Hannity!