Seahawks' Insane Quadruple Wildcat Trick Play Ended in Disaster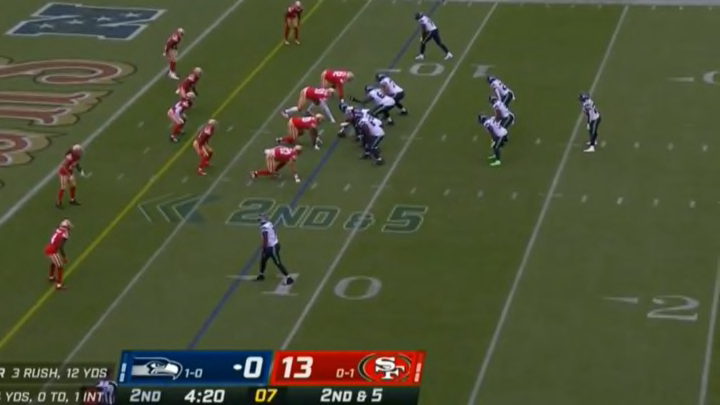 What are y'all doing /
The Seattle Seahawks are not exactly overflowing with offensive firepower in 2022 after trading away Russell Wilson this offseason and so Pete Carroll feels the need to get creative. That is the only way to explain why his team trotted out a wildcat formation with four running backs against the San Francisco 49ers on Sunday. I don't know if it's technically called a quadruple wildcat but it feels right.
You read that correctly. Four running backs! The Seahawks were eight yards from the end zone late in the second quarter against their divisional rivals and decided to call an insane trick play in which one running back hands off to another, who then passes the ball.
It ended exactly the way you would have expected.
What a catastrophe. A tragic comedy. My god.
And the Seahawks looked so good against Wilson last week, too! Football, man. Weird game.