Seagull Poops on Viktor Hovland During Backswing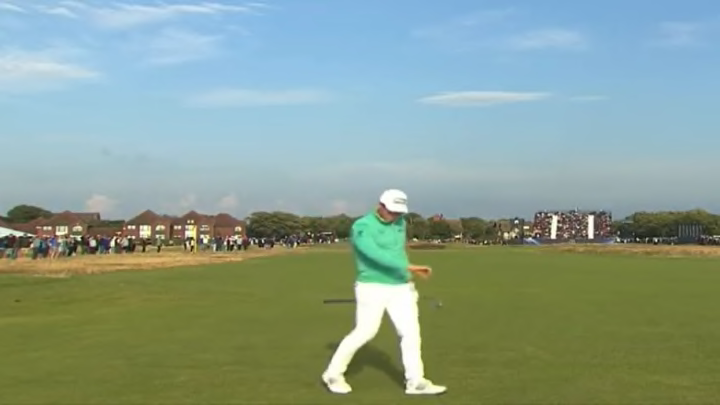 The Open Championship began on Thursday and it's been a rough day for most of the golfers on the course. Viktor Hovland had an average day on the course, but his mediocre round was made worse by a passing seagull that added insult to injury. As Hovland began his backswing on the 15th hole, something landed on his right arm. It was poop.
Here's video:
"I just got shat on" is not something any golfer wants to utter during a round. Like, ever. Especially not when he's on national television.
Some people say it's actually good luck when a bird defecates on you but you know who likely started that rumor? Someone who got pooped on and was trying to turn things around. I've never felt luckier after getting turd-bombed from above.
Hovland is currently even through 15 holes, five back of the leaders. Amateur Christo Lamprecht, Tommy Fleetwood and Emiliano Grillo are all tied atop the board at 5-under.