Scottie Scheffler Made a Golf Ball Disappear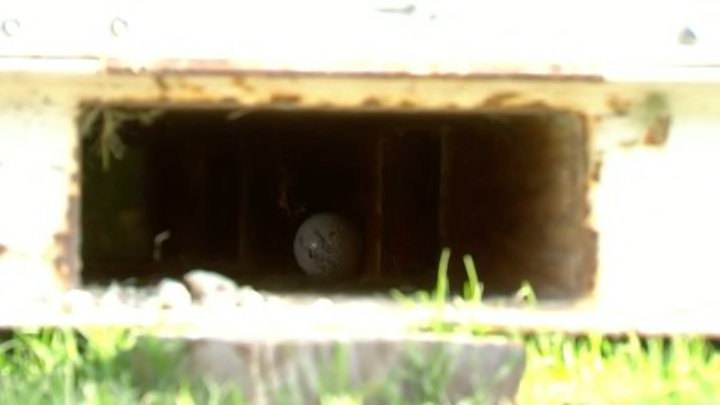 Scottie Scheffler has been taking turns with Jon Rahm atop the Official World Golf Rankings this season, where he sits entering this weekend's Charles Schwab Challenge at Colonial Country Club. He's started his first round with a bunch of pars, including on No. 11, where he authored a very weird hole-in-something off the tee.
Scheffler's drive sailed to the left and ended up inside the nook of a generator. It's a shot that could never be replicated. And forced his caddie into the unenviable spot of reaching in there, where things without shoulders tend to live, and retrieving it.
The person following Scheffer on ESPN's coverage reported that he spoke to Scheffler's dad as they discovered the ball, who revealed the family would have made him play it as it lies if were a home round. That right there is how you build a champion.