Scott Stallings' Shot Gets Stuck in Tree During PLAYERS Championship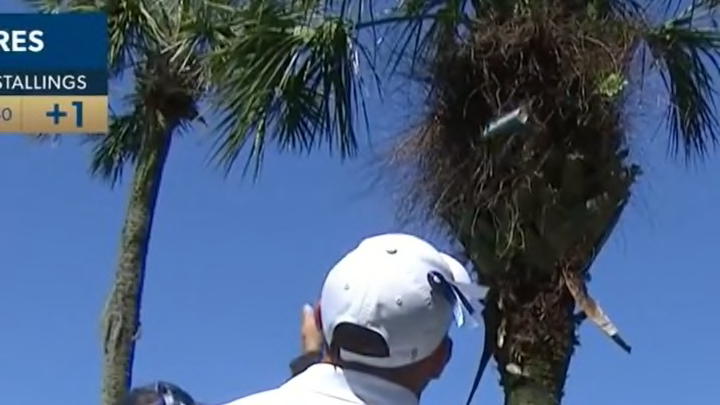 Scott Stallings /
Scott Stalling has not been having a great weekend, entering Saturday at one over and tied for 64th at the PLAYERS Championship at the time of writing. He did, however, have a memorable Saturday because his shot got stuck in a tree.
Seriously. Stallings hit his drive a little right and it ended up in one of those palm tree-looking things that litter the course.
Valiant effort by the caddie. Unfortunately, it was not fruitful and Stallings had to walk back to the tee box and hit another drive.
Golf, man. At any moment you could see something you've never seen before and will probably never see again. What a weird game.