Latest NFL Leads
Sauce Gardner Gets Lost After Getting Picked by Jets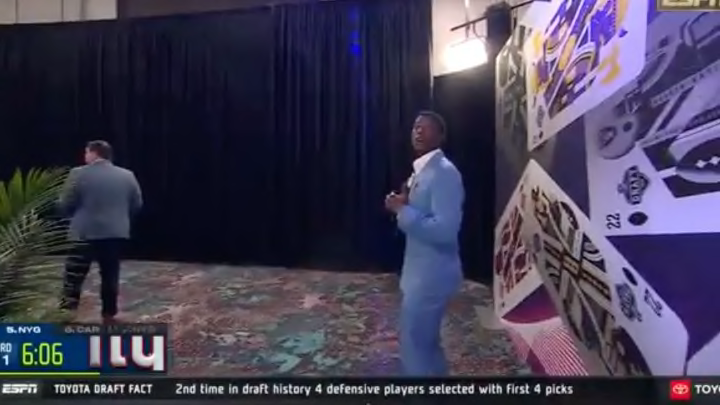 You're going the wrong way, Sauce. /
The top end of the first round of the 2022 NFL Draft was defense-heavy as the first five picks consisted of players from that side of the ball. Travon Walker completed the upset and went first overall to the Jaguars, followed by Aidan Hutchinson to his hometown Lions and Derek Stingley Jr. to the Texans. The Jets added on by picking Ahmad "Sauce" Gardner to lead Robert Saleh's aggressive defense.
Gardner's Jets tenure got off to a rocky start as he accidentally walked the wrong way out of the Green Room after getting picked, delaying his much-anticipated dap with Roger Goodell onstage in Las Vegas.
Happens to the best of us. And honestly, when a guy dresses like that, he should be able to walk where he pleases.