Allen Lazard Knocks Cheesehead Off Sauce Gardner After Blowout Loss to Jets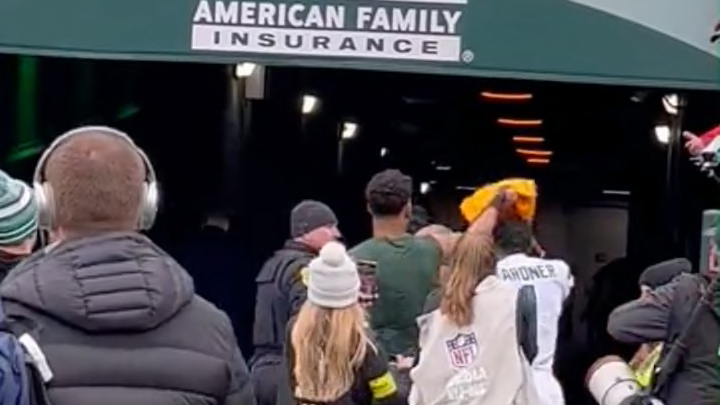 Sauce Gardner and Allen Lazard /
The New York Jets shocked the world on Sunday, going into Lambeau Field and knocking off Aaron Rodgers and the Green Bay Packers. It was the most unexpected win of the season and even more surprisingly it was Gang Green's defense that led the way. They dominated the Packers up front all day long and the secondary hounded Green Bay's young set of receivers.
Sauce Gardner, the Jets' first overall pick from this past draft, was taking a well-earned victory lap after the game and donned a cheesehead hat. It is unclear where he got it but it probably shouldn't come as a surprise that a guy named Sauce enjoys rubbing it in the opposing fans' faces a little bit. After Gardner finished his victory trot he headed down the tunnel, where Allen Lazard knocked the hat off his head.
It doesn't seem like there was any ill intent behind Lazard's actions otherwise it might've turned into an altercation that nobody wanted. Either that or Gardner decided to be a good sport after taking home a win, far more important than any cheesehead.