Sauce Gardner and Other Thirsty New York Jets Burned a Cheesehead to Woo Aaron Rodgers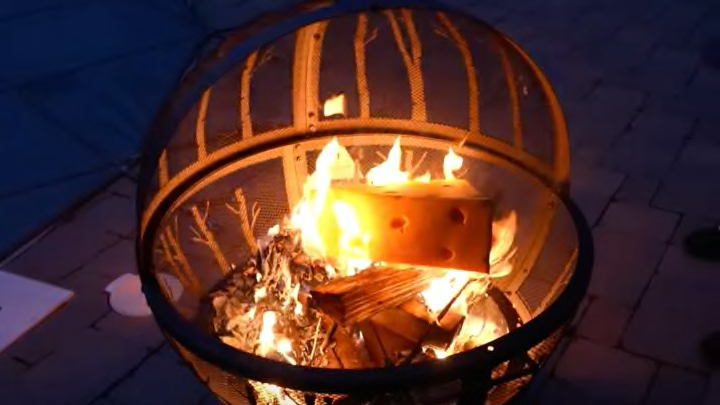 The New York Jets are optimistic that all of their efforts to bring Aaron Rodgers in to play quarterback will ultimately be successful. It's a bit unclear who has all the leverage in this situation as the Green Bay Packers are not-so-subtly letting it be known that they're pretty much done with the mysterious truth-seeker and no other team has been as aggressive as Gang Green.
But the job's not done until the official announcement and with that in mind, standout cornerback Sauce Gardner put in some extra work by filming himself burning the cheesehead he famously donned after knocking off the Packers at Lambeau Field last year.
Breece Hall and Garrett Wilson were there for support and to help keep things safe.
Smart.
Zach Wilson was not invited, we guess. And probably doesn't love waking up to see his teammates putting it all on the line for a player not yet in the same uniform. Honestly, though, we'd do the same thing.
Even if Rodgers plays like he did last season, which was significantly below his own lofty standard, he's a monumental upgade over any other option. On a team that has a stout defense and more playmakers than Green Bay currently boasts.
Burn some more stuff. Whatever it takes.