'Saturday Night Live' Opens With Beautiful Tribute to Ukraine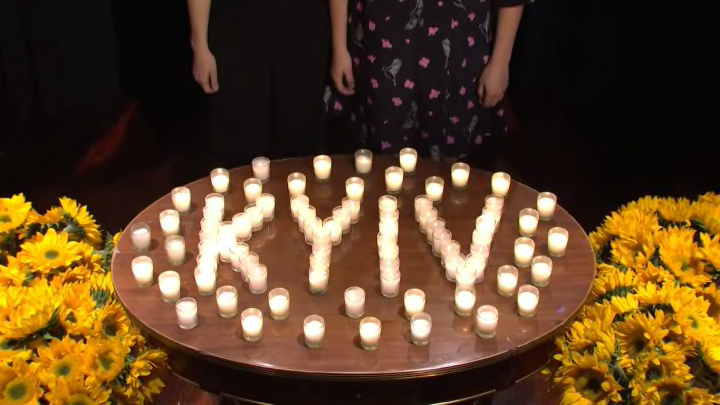 Saturday Night Live opens with tribute to Ukraine /
Saturday Night Live returned from hiatus and opened with a powerful tribute to Ukraine.
Kate McKinnon and Cecily Strong opened the show by introducing the Ukrainian Chorus Dumka of New York, which performed a beautiful version of "Prayer for Ukraine." After the song was finished, McKinnon and Strong walked back on stage to give the customary "Live from New York, it's Saturday Night" as a camera panned down a lit candles arranged to spell out Kyiv.
Video of the performance is below:
It was a beautiful moment and a great way to open the show with such horrific events happening halfway across the world. Sometimes, television needs to be about more. Kudos to SNL for doing this.