Even 'Saturday Night Live' Had Higher Ratings Than Game 4 of the World Series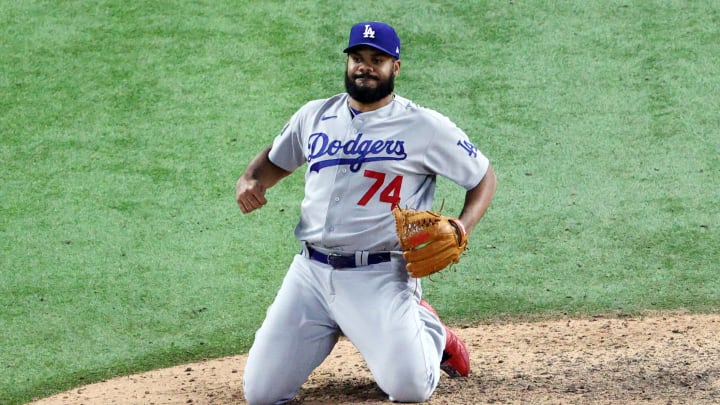 Kenley Jansen observes a series of unfortunate events. / Sean M. Haffey/Getty Images
Does Major League Baseball have a ratings problem? Yes, of course they have a ratings problem because they put their games on television and no one watches sports in 2020. Things got so bad on Saturday night that they were beat in the ratings by Saturday Night Live, a woke, late-night show hosted by Adele, who hasn't released an album in five years.
For SNL, it was a good night for ratings as the election cycle means people love when SNL does political debates, I guess. So it was good for them, but kind of sad for baseball. After Game 1 drew the smallest audience ever, an even smaller number of people tuned in for a back-and-forth Game 4 that featured one of the craziest endings you will ever see.
And you can't blame this on MLB being woke. They are decidedly not so. Meanwhile SNL used Weekend Update to suggest talking points for Joe Biden should there be another debate or perhaps a Twitter interaction. This is the same show that featured Kate McKinnon singing "Hallelujah" while dressed as Hillary Clinton after Trump won four years ago.
So again, this is just a product of fewer people caring about sports right now. Who knows how many people will tune in if this thing goes seven.