New York Giants Play Coward's Football (Poorly!) and Settle For a Tie Against Washington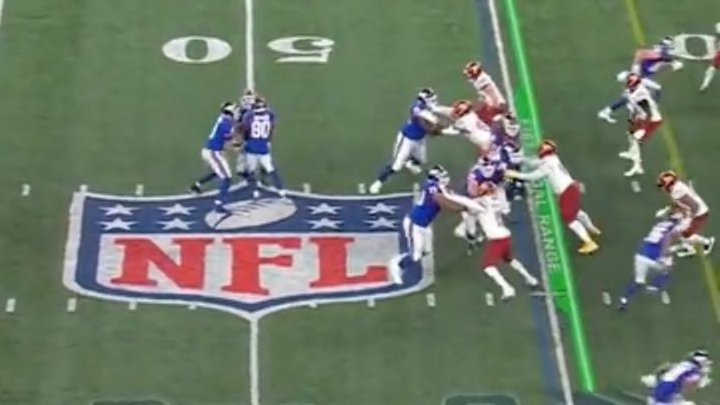 The New York Giants and Washington Commanders played to a tie in Week 13. The Giants attempted a 58-yard field goal as time expired. They had another shot to get into field goal range on the previous drive, but messed up a third-and-two and then opted for a delay of game from the Washington 45. It was pure comedy mixed with coward's football.
Here's the third-and-two where Saquon Barkley ran into Richie James in front of Daniel Jones. Barkley came into the game averaging 4.5 yards per carry this season. James has two rushing attempts this season. It seems unlikely James would have gotten much attention from Washington even if he hadn't run into his own teammate to blow up the play.
After Daniel Jones got back to the line, the Giants lined up as if they were going for it which had Jonathan Vilma panicking in the booth. Luckily, the Giants were just trying to draw the Commanders offsides which has never happened once in the history of the NFL but teams keep trying it because you just never know!
That's what you get for playing coward's football.