Santos Fan Attacks Corinthians Goalkeeper Cassio After Match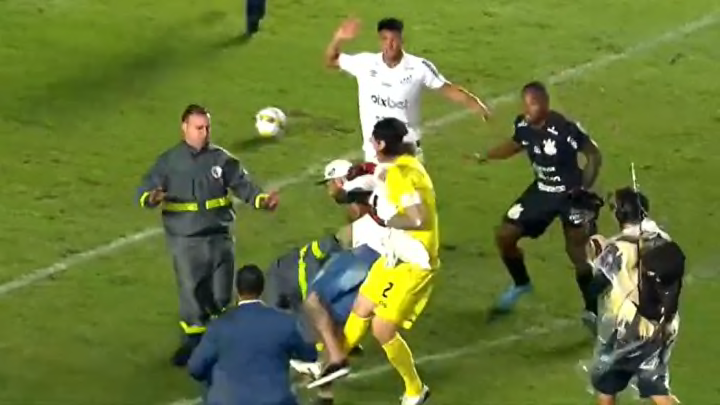 A scary scene unfolded after a Brazilian soccer match Wednesday night. Rivals Santos and Corinthians faced off in the Clássico Alvinegro. Santos came away with a 1-0 win but that wasn't enough for one of the club's fans. After the match he ran on the field and attempted to attack Corinthians goalkeeper Cassio.
Here's what happened:
Luckily security subdued the fan before anything happened. It was nice to see players from both clubs stepped up to help protect Cassio from the attack. None of the players want anything like this to happen on the pitch.
Reminder, don't do stuff like this or you'll end up getting beaten to a pulp by professional athletes and security.