3M Command Strips Struggled in the San Diego State Locker Room at the Final Four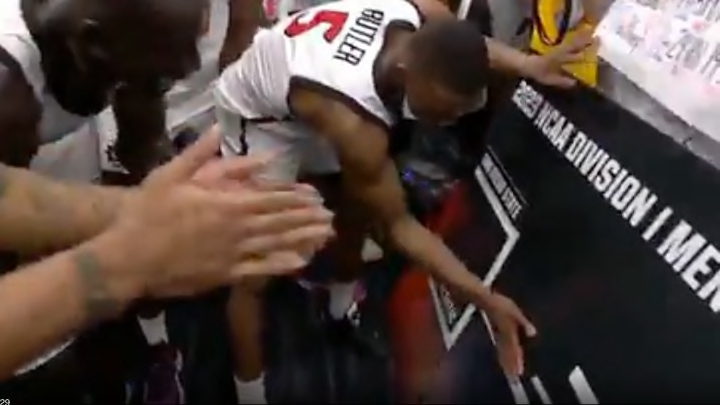 The San Diego State Aztecs have now advanced to the NCAA Men's Basketball Tournament championship game after Lamont Butler hit a buzzer-beater in the Final Four. After the celebration on the floor it was back to the locker room where CBS showed the team updating the big bracket in the locker room. It did not go well.
Lamont Butler, having hit the game-winner, got the honors. He tried to slap it on and it immediately fell off. Someone had forgotten to properly adjust the 3M command strips. That's when seniors Nathan Mensah and Aguek Arop stepped in to provide some veteran leadership. As seniors they'd been putting things on dorm walls for much longer. Given a second chance, Butler puts it on upside down, which we've seen happen throughout the tournament so give him a break, OK?
So he turns it around, but one of the strips has stuck to the board. He takes it off, reapplies it and carefully attaches the sign to the board. Great success! Except he then slaps it and it falls to the floor. Here's the alternate angle from the official March Madness account.
Just a disaster for the folks at 3M. They probably didn't even pay for this. Someone at all the tournament sites just picked that stuff up at Target. Now American is laughing at how hard it is to use command strips. Going to need Darren Rovell to weigh in on what this is going to do for their business numbers.