Hey, Want to See a 500-Foot Home Run?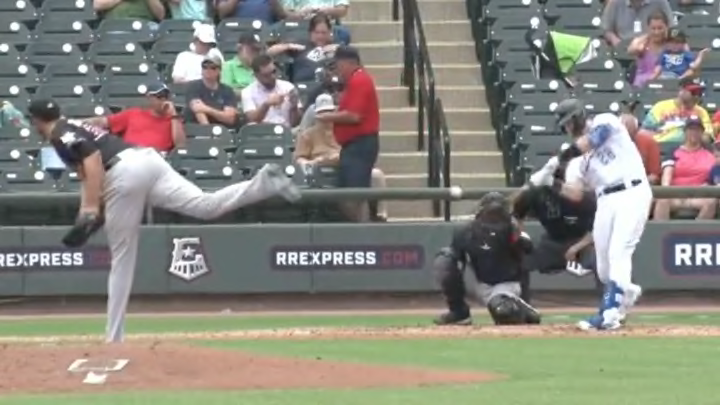 Sam Huff is a 6-foot-5, 240-pound catcher who was selected seventh overall by the Texas Rangers in the 2016 MLB Draft. He's made the most of his Major League opportunities, hitting .354 with three dingers in his 31 at-bats. Clearly blessed with great power, he blasted 74 homers in the minors but has a tendency to strike out far too often. But at any given moment, he's capable of hitting a 500-foot bomb.
How do we know this? Because that's what he just did for the Round Rock Express.
That poor pitcher. Though there's an argument to be made that a no-doubter is preferrable to a wall-scraper because it expedites the grieving process and forces one to confront reality sooner.
Huff will have to do this with a bit more consistency to make the show again, but how do you keep a guy named Sam Huff (elite baseball name) down when he's capable of reaching Austin with a majestic blast?