Latest NFL Leads
VIDEO: Ty Montgomery Dislocates Finger on Trevor Siemian Pass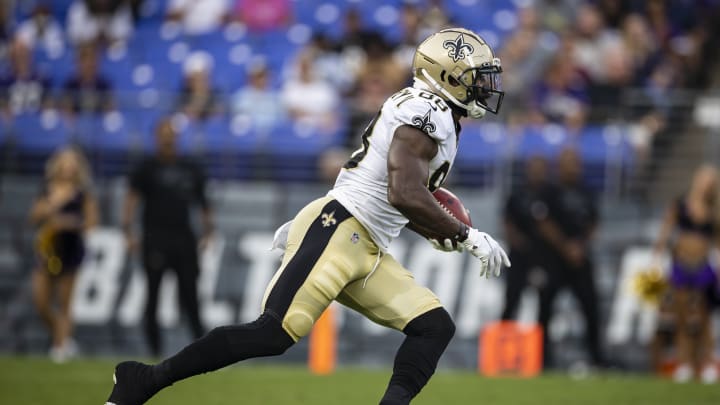 Ty Montgomery / Scott Taetsch/GettyImages
The New Orleans Saints are trying to pick up an inter-conference win today against the Tennessee Titans. They're without Jameis Winston for the season, as we know, and Alvin Kamara is sitting out today's contest, so it'll be a tall order.
On the Saints' first drive, Trevor Siemian tried to complete a pass to Ty Montgomery. Montgomery appeared to drop a catchable ball, but keen-eyed viewers may have noticed something... off about Montgomery's finger after the play.
Charles Robinson of Yahoo! Sports provided video and it turns out that yes, Montgomery definitely dislocated his finger on that pass. A little NSFW for those with weaker stomachs.
Nasty. Montgomery immediately went to the blue tent on the sideline and was later shown walking to the locker room with a towel over the injured hand.
The Saints need everything they can get today so even losing a backup like Montgomery is a tough blow. If it's just dislocated, as it appears, then Montgomery may be able to return. But watching the video does not inspire hope on that front.