Sad, Petty Kentucky Fans Have Also Reportedly Issued Death Threats to Referee John Higgins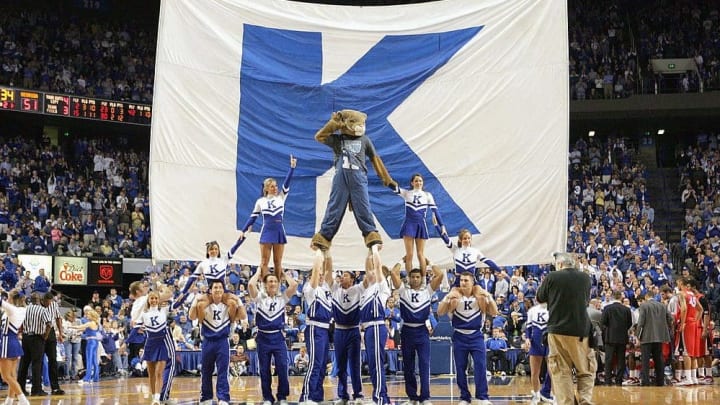 On Tuesday, we wrote a story about how Kentucky fans, upset about a barrage of foul calls against the Wildcats in this past weekend's loss to North Carolina, were leaving negative reviews about one of the referees' roofing business on its Facebook page. As petty and absurd as that was, it pales in comparison to what else the official reportedly has had to face.
ESPN's Jeff Goodman and Dana O'Neil report:
"NCAA referee John Higgins met with law enforcement for more than two hours Tuesday after he received death threats, repeated phone calls to his company's office and home — despite an unlisted number — and a barrage of false messages about his business on the company's Facebook page from Kentucky fan"
The report continues to say that Higgins' phone has been "ringing off the hook."
It goes without saying that while this slice of anger of course does not represent all Kentucky fans or the entire fan base, the ones who are going to this length are embarrassing and their behavior is totally unacceptable.