US Ryder Cup Captain's Picks Announcement Zoom Featured Hilarious Awkward Silence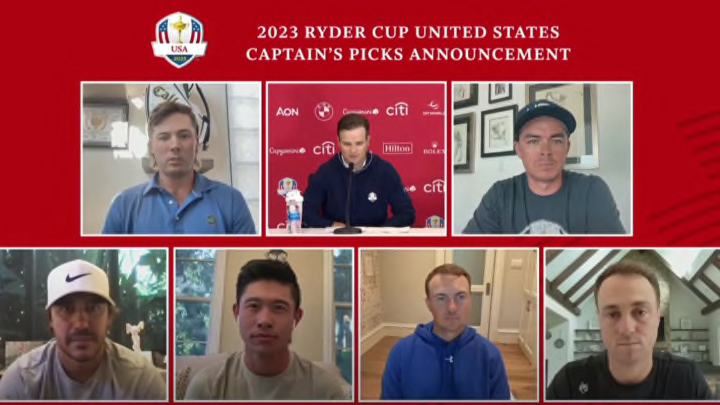 The US Ryder Cup team is now complete as captain Zach Johnson announced his picks on Tuesday morning. While Johnson was in a room full of people to announce that Jordan Spieth, Brooks Koepka, Collin Morikawa, Rickie Fowler, Sam Burns and Justin Thomas would be on the team, all those guys were home sitting in front of their computers like a bunch of displaced office workers. To no one's surprise that turned out to be the perfect recipe for awkward silence.
No one had a cat filter on, but it was still a memorable 30 seconds as everyone sat there blinking quietly into the void until Johnson started clapping. It almost makes you wonder why they weren't all in the same place for this. It's a fairly big announcement. They have access to private jets and LIV money. There's no need for the Ryder Cup team announcements to have the same production level as a podcast.
The Ryder Cup will take place between September 30 and October 2 at Marco Simone Golf and Country Club in Guidonia Montecelio, Italy. Presumably, everyone will be there in person, but at least we know if there's a missed flight they all have a reliable Internet connection and can be there thanks to the marvels of modern technology.