Ryan Jensen Shoved Micah Parsons Out of the Buccaneers Huddle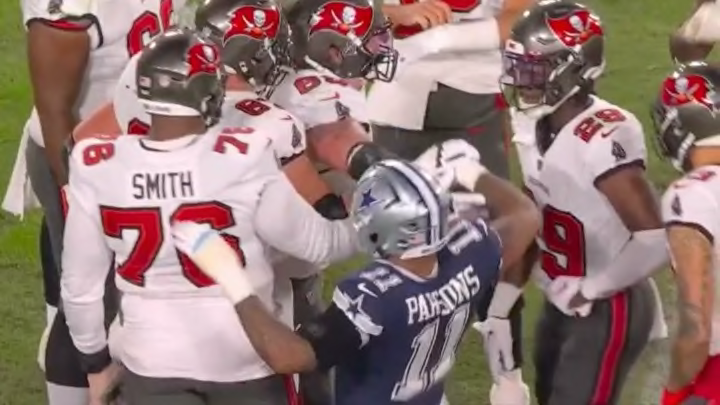 Ryan Jensen returned to the starting lineup for the Tampa Bay Buccaneers on Monday night after missing the entire regular season with a knee injury. He was a welcome addition to Tom Brady's protection detail and was even putting in work between snaps, shoving Cowboys' star Micah Parsons a few times as he tried to get into the Bucs' huddle. Perhaps to talk to Brady about their similarities. Jensen was having no part of it.
Parsons tried to draw a flag and almost went for a full flop, but ultimately decided against it. It should also be noted that the official who tried to catch Parsons rather than throw a flag showed great restraint.