Ryan Clark Roasts Nathaniel Hackett, Aaron Rodgers and 'Successful, Super-Rich Type' Mike Greenberg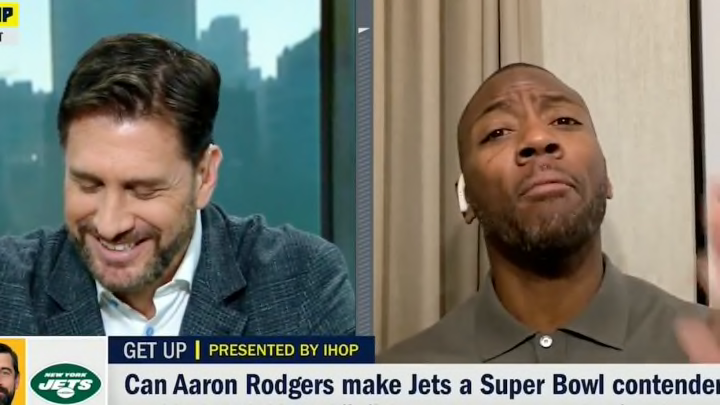 The New York Jets have hired Nathaniel Hackett to be their offensive coordinator after one very unsuccessful season as head coach of the Denver Broncos. The Jets hope that Hackett can recapture the magic touch helped him get the Jacksonville Jaguars and Green Bay Packers to conference championship games over the last few years. Or maybe they just hope that Aaron Rodgers will sign with the Jets because they know each other.
That's the premise of this short Ryan Clark rant on Get Up this morning. In less than two minutes Clark got in a number of quality shots at Hackett and Rodgers as well as his successful, super-rich friend Mike Greenberg who could not keep a straight face while listening.
Clark clearly is not a believer in Hackett, calling him terrible multiple times, but do not gloss over the Aaron Rodgers' slander. Particularly the part where he sticks that "one Super Bowl appearance" right in his ribs. Working in a joke at Greenberg's expense is just the icing on the hater cake.