Ryan Clark Blasts NFL's Taunting Penalty Obsession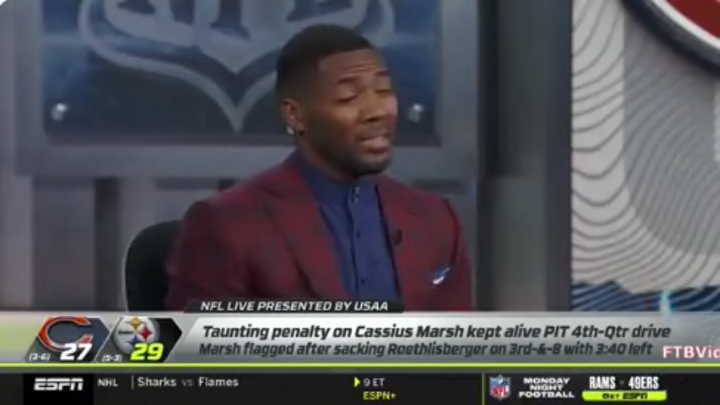 Ryan Clark rips the NFL's taunting penalty rules on "NFL Live" /
The NFL's new enhanced enforcement of taunting penalties has been a huge talking point this season. Officials have faced the wrath of players and fans for their seemingly uneven standard for calls. On Tuesday's episode of NFL Live, ESPN's Ryan Clark showed his frustration with the system and gave voice to the feelings of many.
Here's what Clark had to say:
Clark is right here. There needs to be some kind of even application of these calls or a definitive list of what actually constitutes taunting. No one seems to know what actually will draw a flag anymore. His passion was on full display and he makes some great points. Officials are given a ton of power to make completely subjective calls that could change the course of a game.
No one seems to like these penalties, yet the NFL is intent on making it a point of emphasis. Something has to give, or at the very least change dramatically.