Russian News Broadcast Interrupted by Protestor Holding 'No War' Sign In Studio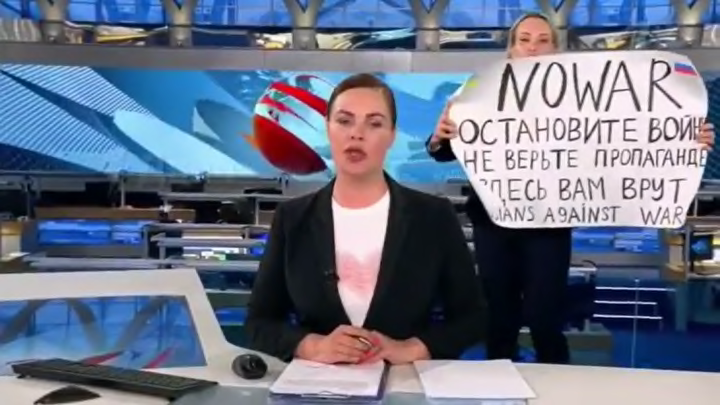 Russia's invasion of Ukraine continues to drag out, with scenes of misery around every corner. We've also seen incredible acts of heroism. We got another on Monday, as a protestor burst into a Russian news studio during the country's main live evening newscast. The woman was holding an anti-war sign, urging viewers not to believe state propaganda.
Here's video of the incident:
That is an incredible act of bravery given Russia's harsh crackdowns against protestors and anyone critical of the country or its leadership. Many have already begun comparing her to the Tank Man of Tiananmen Square.
More than 2.5 million people have fled Ukraine since the invasion began and hundreds of civilians have been killed with many more in the crosshairs.