Latest NFL Leads
Footage of Russell Wilson Working Very Hard Appears Online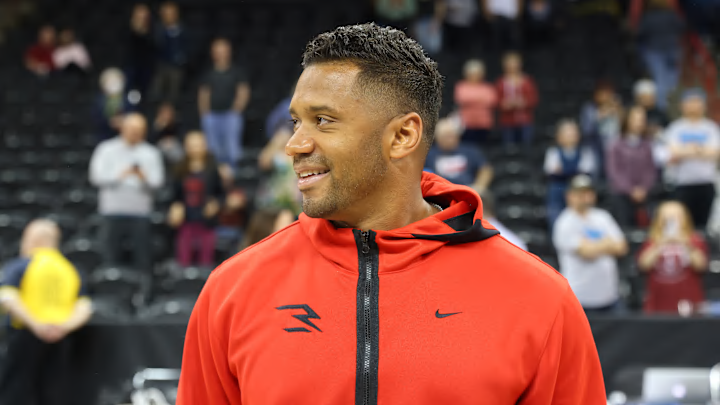 Abbie Parr/GettyImages
Russell Wilson will write his second act in Denver with the Broncos. The 33-year-old could have several productive years ahead of him there if he puts in the work. And it appears he's doing just that as the famously private quarterback, who prefers to grind quietly, took the extraordinary step of posting footage of a late-night training session with Jerry Jeudy on social media.
New zip code, new content strategy it appears.
And what if I were to tell you there was some rain in the area? Would that make you think Wilson was working extra-hard to escape silly man-made limitations? It would, right? Well, hold onto your windbreaker because it appears the conditions were, in fact, a bit damp and gray.
Crazy how much can change in just a few short months. It was only October that Wilson was practicing his craft without a football. Now he has at least one, and likely a few spares. The rest of the AFC better look out.