Mike Purcell Gets in Russell Wilson's Face as Broncos Get Blown Out by Panthers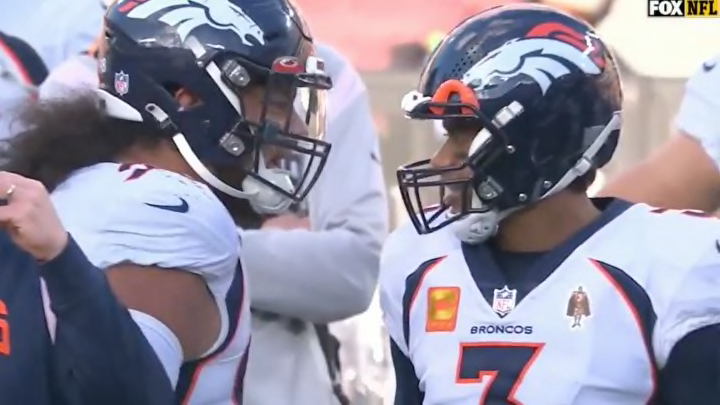 Mike Purcell and Russell Wilson /
It is truly impossible to overstate how awful Russell Wilson has played this year. The former MVP candidate has fallen off a cliff with the Denver Broncos and there is no discernible reason why. Things appeared to come to a head on Sunday as the Broncos were getting blown out by the Carolina Panthers, a rebuilding/tanking team starting Sam Darnold.
Broncos defensive lineman Mike Purcell got into Wilson's face on the sideline at one point during the game and it didn't seem like a friendly conversation.
Purcell could've just been jacked up, but there was some fire there regardless. It wouldn't be a surprise if he was expressing his frustration with the offense; the Broncos' defense has actually been quite good for most of the season, today's barrage from Darnold notwithstanding.
Whether or not that was a confrontation, the Broncos have significant problems and there are no obvious solutions. Not a good place to be.