Russell Wilson's Suit For Monday Night Football Is Shiny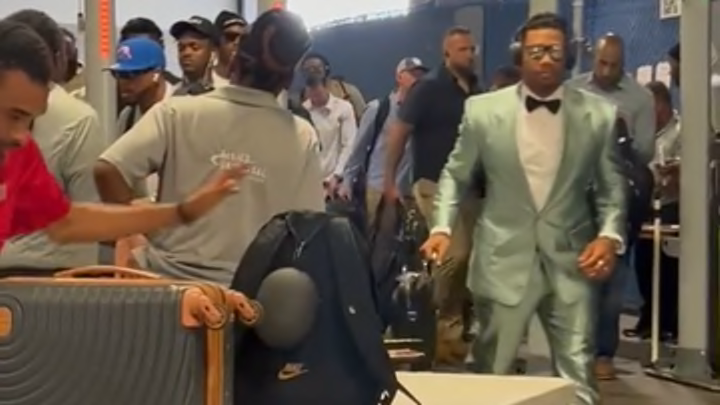 Russell Wilson and the Denver Broncos are set to face his former team, the Seattle Seahawks, on Monday Night Football. It's a hell of a way to cap Week 1 of the 2022 NFL season and the 33-year-old quarterback dressed up for the occasion. Wilson showed up to the game in a flashy, shiny silver suit.
That's a big, bold look from Russ for a big game. His return to Seattle will be closely watched, as will his reception from Seahawks fans. He dressed the part of a guy unconcerned about the big stage.
If those weren't enough reasons for this Seahawks-Broncos game to feel large, the broadcast will feature the ESPN debuts of Joe Buck and Troy Aikman, as they take the helm on MNF.
Wilson's suit was an appropriate choice.