Russell Wilson Knocked Out, Looks Concussed After Landing on Head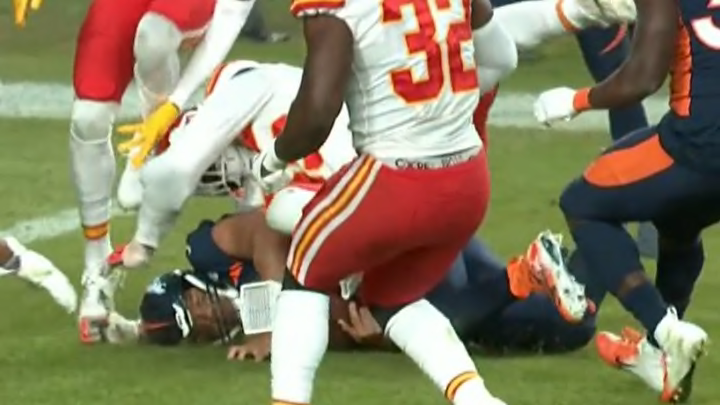 Russell Wilson was leading his Denver Broncos on a valiant comeback against the Kansas City Chiefs on Sunday when it was stopped in its tracks. He landed on his head after a scramble and looked woozy and concussed.
Down 34-21 and facing a third and 11 at Kansas City's 16-yard line, Wilson scrambled to the right and agained 14 yards.But at the end of the play he landed head first, hitting the turf hard. His teammates immediately signaled for the training staff and Wilson looked completely out of it. He had the vacant, deer in the headlights look on his face.
Check it out:
Here's a closer look, in which he appears completely KO'd:
Yeah that doesn't look good. He'll now have to go through the NFL's concussion protocols before returning to the game.
Brett Rypien replaced Wilson and led the Broncos to a touchdown.