Rudy Gobert Throws Punch at Teammate in Timberwolves Huddle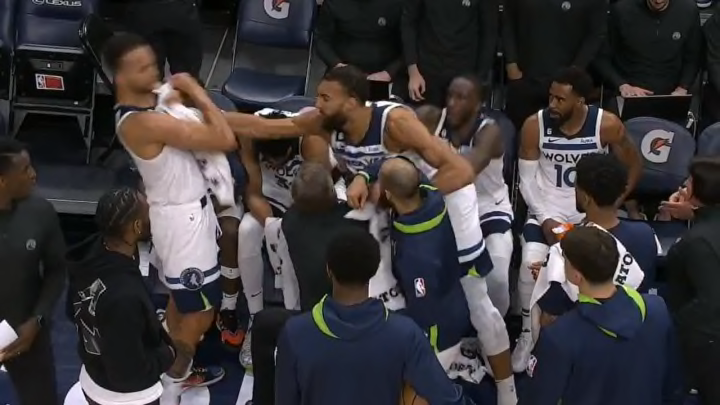 Rudy Gobert is not having a great Sunday and clearly wasn't in the holiday spirit. During the Minnesota Timberwolves matchup with the New Orleans Pelicans, Gobert threw a punch at teammate Kyle Anderson in the team huddle during a timeout.
Check this out:
That's pretty ridiculous from Gobert. Disagreements in the huddle or on the bench are fine, but he took it to the next level. He should absolutely be suspended by the team and, if not, the NBA should hand down a suspension.
The Timberwolves will be in the play-in tournament as a nine-seed. There's a chance their center won't be coming along.