Latest NBA Leads
Rudy Gobert and Myles Turner Got Into a Hilariously Non-Violent Physical Confrontation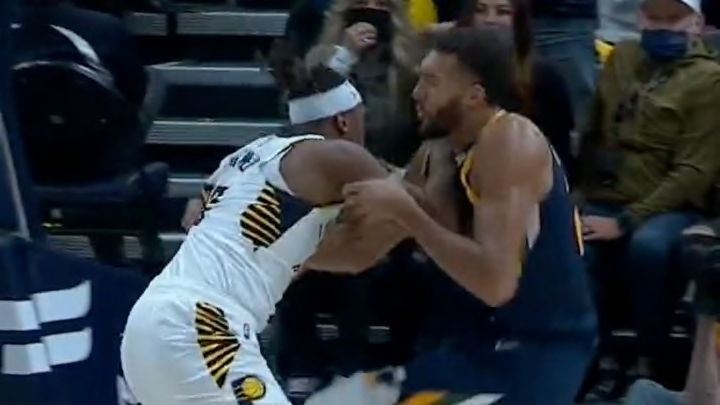 The Indiana Pacers beat the Utah Jazz on Thursday night. Things got testy in the 4th after Myles Turner blocked Rudy Gobert at the rim. As Gobert fell to the ground, he grabbed Turner's shorts. Turner then pointed at Gobert. When officials did nothing... all heck broke loose.
Turner was unable to muster the same animosity that we saw between Markieff Morris and Nikola Jokic earlier this week. He instead went through the shoving motion. Gobert answered by initiating the lankiest sumo wrestling match ever.
Never have two basketball players wanted to fight less than Rudy Gobert and Myles Turner. Both guys wanted to call security for assistance. The most violent thing to happen in this entire video is Donovan Mitchell shoving his own coach.