Roundup: Za'Darius Smith Says Aaron Rodgers Should Marry Danica Patrick, Chris Rock/Steve Martin Oscars Monologue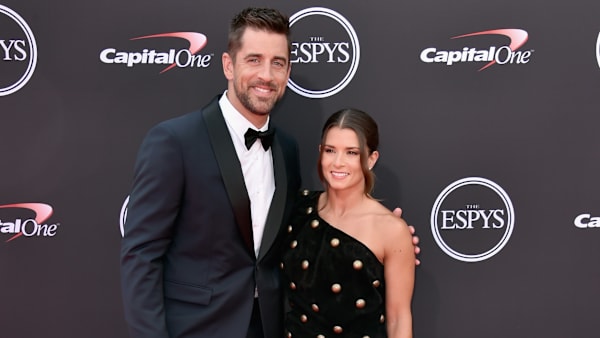 Nnamdi Asomugha is acting in a Broadway play ... The Russell Wilson/Ciara memes were flying over the weekend ... TikTok accidentally verified a fake Kendall Jenner account ... Sportsbooks are finally coming to Illinois ...
"A high school student is growing out his hair for his sick sister. When administrators asked him to cut it, he withdrew from school" ... Jordan Peterson went to Russia to recover from a severe addiction to tranquilizers ... "Peeping Tom allegedly posed as Uber driver to lure intoxicated women into his car" ... 8 surprising facts about James Dean ... Lessons from NBA rebound tracking ... The global death toll for Coronavirus has now exceeded SARS ... Breakdown of Kesha's legal fight vs. Dr. Luke ... An interview with the Lakers' photographer who captured the iconic LeBron dunk image.
Breaking down where WWE's PPV streaming rights could be headed [TBL]
"iHeartRadio said its mass 'employee dislocation' was necessary as it pivoted to AI. But others say it's the company's human leaders who deserve the blame." [Washington Post]
Only 80 of the CEOs in the S&P 500 sold stock in their companies in 2019 [WSJ]
Legendary actor Orson Bean died at 91 after being struck by a car in Los Angeles [Today]
"A war over sex work is raging inside the nation's biggest feminist group" [Daily Beast]
Za'Darius Smith says it's time for Aaron Rodgers to propose to Danica Patrick
Chris Rock and Steve Martin Oscars monologue
Desus & Mero went to a Bronx bodega with AOC