Roundup: Trump's Tulsa Rally Fizzles; D.L. Hughley Collapses on Stage; Dallas Goedert Suckerpunched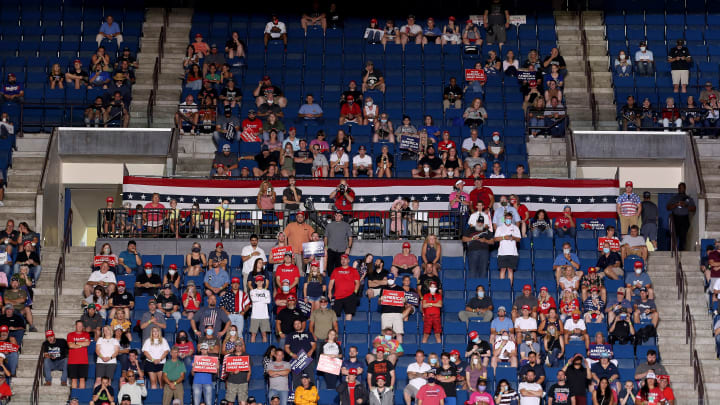 Much-hyped Tulsa rally mostly a flop with empty seats ... Tiz the Law wins Belmont Stakes ... Mass shooting in Minneapolis injures a dozen people ... John Bolton can continue to publish his book ... Dallas Goedert suckerpunched .. D.L. Hughley collapsed on stage, taken to hospital ... Eskimo pie getting a name change ... Steelers announcer charged with DUI ... On Kendrick Lamar and empathy ... Nebraska man pepper-sprays bar after being denied entry ... Rough news for guys with cats out there ... Pressure mounting on Mississippi ... Michelle Wie and Jonnie West welcome a daughter ... Terrorist attack outside of London ...
Are you telling me Joe Rogan is problematic? [Vanity Fair]
25 facts about Jaws on its 45th anniversary. [Mental Floss]
Is it possible that K-Pop stans are the most powerful political force on the planet? [Vulture]
The strange and unsettling world of big cat people. [Longreads]
New book spills the tea on Princes William and Harry. [US Weekly]
Cecil Fielder hitting a ball halfway to Windsor.
M83 - We Own the Sky