Roundup: Stocks Plummet; Locker Rooms Closing; Live Sports Rights Rule All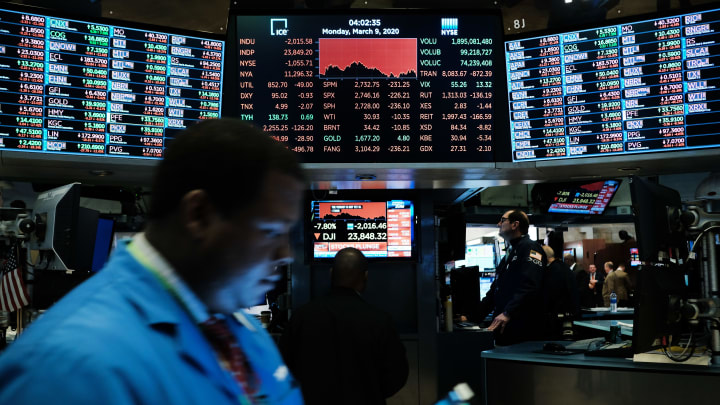 Tom Brady's future whereabouts continues to be a hot topic ... Coronavirus continues to get worse ... LeBron James, like Desmond Hume, is this world's constant ... Joe Biden's secret governing plan is sure to bring a lot of disappointment ... Massive horse racing doping scandal ... The stock market took one on the chin ... All sports halted in Italy ... Professional sporting locker rooms closing ... Virginia legalized sports gambling at break-neck speed ... So how much money was Dak Prescott really offered ... Daniel Bryan's junk fell out ... A healthy Tua means more Tua speculation ... Would really like to produce content like this ... David Robinson's son is a Duke walk-on ... Actor Max von Sydow dies at 90 ... Simple ways to reduce your carbon footprint ... Justin Verlander shut down ...
On the faulty mythology of 'getting stuff done.' [New Republic]
If you're the one person holding out hope that Daniel Radcliffe was going to play Harry Potter again, you can let go of that hope. [Variety]
The new golf rights deal portends great things for the NFL. [SBJ]
March Madness Live getting an upgrade. [Awful Announcing]
You simply cannot do this to my large teen son.