Roundup: Dog Show Excitement; Rage Against the Machine Continues to Rage; Cool New Dinosaur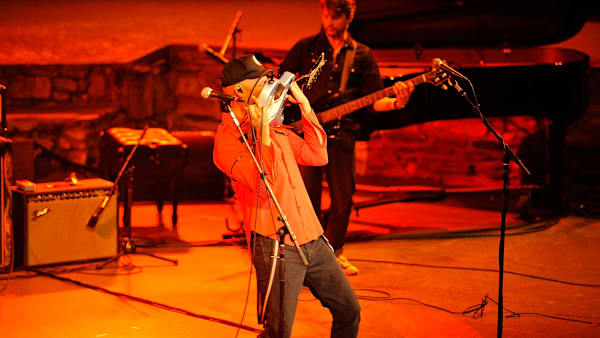 Pentagon considering cutting funding for Stars and Stripes ... Even for celebrities, getting in shape isn't much fun ... Pam Anderson's marriage lasted 12 days ... Roger Stone could spend 7 more years in prison ... Let's hear it for Detroit-style pizza ... Roger Goodell has no plans to retire anytime soon ... The Mookie Betts trade is finally done ... Was Parasite a one-off or a sign of things to come ... Rage Against the Machine headed back on tour ... China's coronavirus death toll eclipses 1,000 .... A new tyrannosaurus named Reaper of Death found, and it rules ... How four Chinese hackers allegedly took down Equifax ... Donald Trump may not grasp the context here ... There is no reason not to look at dog show photos this morning.
25 predictions made about this century, most of which won't be coming true. [Mental Floss]
Academy Award ratings hit an all-time low. May I humbly suggest an actual host next year? [Hollywood Reporter]
This magical moment between Colorado and Stanford is the best moment of the college basketball season. [NCAA]
Breaking news in the XFL is the Wild, Wild West. [The Big Lead]
I would not feel great about the Joel Embiid situation if I were a Sixers fan.
This could tank Bloomberg's chances.