Ross Chastain, Inspired By NASCAR 2005 on GameCube, Rides the Wall to Advance to Championship 4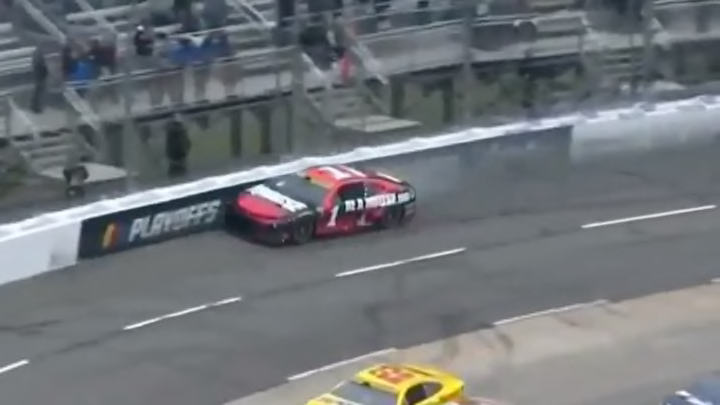 Ross Chastain used an insane move to come from behind and advance to the Championship 4 on the final lap at Martinsville on Sunday. Chastain was in 10th on the last lap when he decided to put the side of his car into the wall and ride the wall all the way to a fifth place finish.
The view from inside the car is even better.
Anyone who saw this probably thought, "wow that looks like something that would happen on a racing video game." And sure enough a few minutes later Chastain confirmed that it literally was from a video game. Specifically NASCAR 2005 on Nintendo GameCube.
What a way to find out.