Fearless Golf Fans Trust Rory McIlroy With Their Lives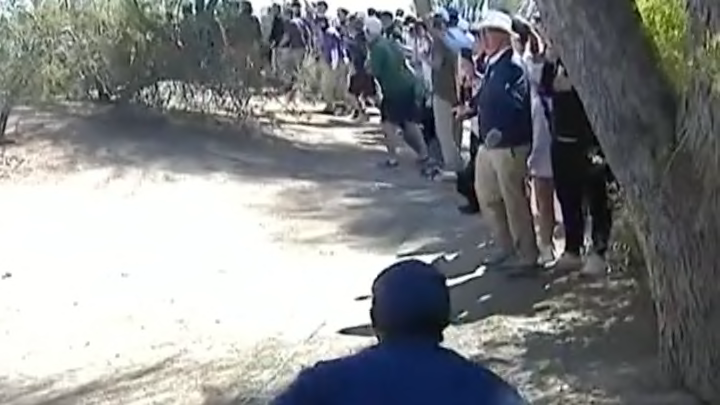 Before we watch Rory McIlroy escape trouble at the WM Phoenix Open, let's consider the more important people in the astounding clip. We're talking about the golf fans who got up early and might be several beers deep who seemed to have zero compunction about putting their faces mere feet away from a shot that could have gone horribly wrong — even in the more than capable hands of arguably the best player in the world. Obviously none of them were harmed in the making of this incredible save and this blog will probably come off as super lame but ... still. Was there not even the slightest hesitation in rubbernecking the way to the front?
It's fun thought exercise to think about what you would pull out of the bag in such a situation at your local municipal course and how many different parts of your body you'd injure in the process of carding a nine on the hole.
McIlroy is currently one-over through his first six holes with plenty of time to put himself in contention at the People's Major. The injury tent is not as full as it could be.