Rory McIlroy Is Locked In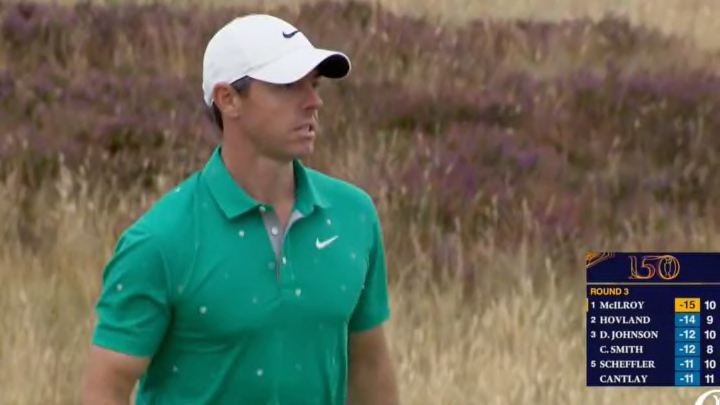 Rory McIlroy /
Rory McIlroy headed into Saturday's round of The Open on the cusp of the lead. We've seen McIlroy in this spot a few times since his last major win years ago, so how he performed Saturday would be indicative as to the chances of him finally ending his dry spell of major championships.
It is still too early to make any definitive conclusions but even from across the pond we feel comfortable saying he's locked all the way in. McIlroy chipped in from a pot bunker on No. 10 at St. Andrew's for eagle, took the league, and had the look of a man who just got his car inspected.
Obviously professional golfers are just that and aren't going to flip out like one of us plebians when hitting a shot like that, but still! An eagle for the lead? You'd think even a high-five with the caddy would be in order instead of... whatever they did.
No doubt about it, though. Rory is in the zone.