Ronald Acuña Jr., Other Home Run Derby Participants Repeatedly Freaked Out By Pyrotechnics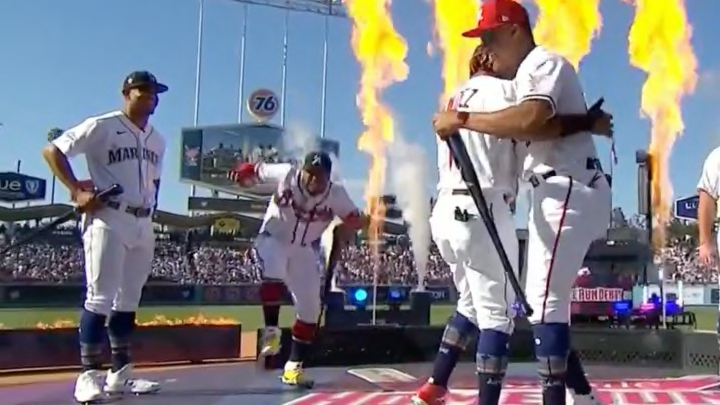 The 2022 MLB Home Run Derby took place on Monday at Dodgers Stadium in Los Angeles. The participants - Pete Alonso, Juan Soto, Ronald Acuña Jr., Kyle Schwarber, Albert Pujols, Julio Rodriguez, José Ramírez and Corey Seager - were all introduced and brought up on a stage for some photo opportunities. In the background there was fire. Lots of fire. It was hot and it shot up intermittenly to make the scene look extra badass. At one point, Acuña was startled and maybe thought he was on fire just a little bit.
Funny stuff and everyone shared a laugh. And then a few minutes later after everyone was on stage all of the fire went one final time and just about everyone had to check the back of their pants.
This doesn't seem like an effect that will need to be brought back next year.