Dude In Third Deck Simply Cannot Believe Ronald Acuña Homer Landed His Arms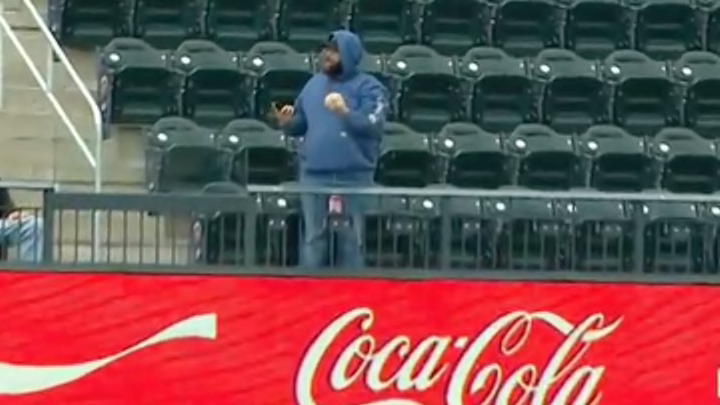 It must feel amazing to be at any baseball game on a Monday afternoon instead of being at work. So everyone at Citi Field for today's Atlanta Braves-New York Mets tilt is already a winner. But one of them just won the lottery by experiencing the coolest thing a fan could possibly experience, which is to be seated approximately two football fields away from home plate and watching as a home run ball drifts closer and closer to you, then easily snagging it and allowing your brain to break on local television.
Ronald Acuña provided the thrill by blasting an absurd bomb right at some dude in the third deck in the top of the second inning.
Even with the souvenir firmly in hand, the new proud owner simply couldn't believe that just happened. Which makes sense because when you do have a seat that far away from the action, it seems even harder to believe that a ball would ever come within a 100-foot radius. And then to have it hit you in the chest and not the many unoccupied seats.
That's good, clean living.