Ron MacLean Made a Bizarre, Potentially Costly 'Tarp' Comment During Hockey Night in Canada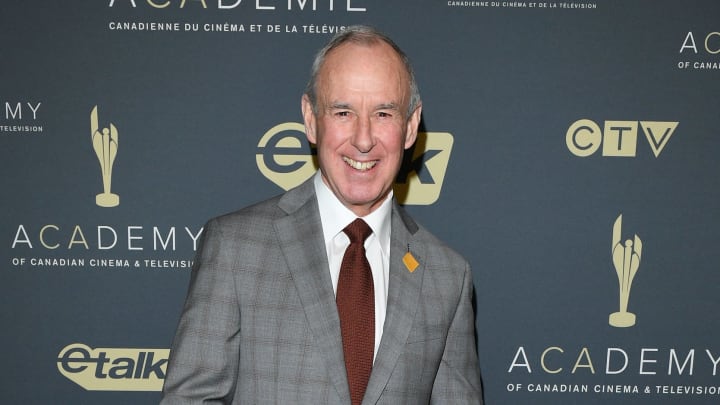 George Pimentel/Getty Images
Hockey Night in Canada host Ron MacLean had an unorthodox and likely to be problematic response to his colleague Kevin Bieksa's analysis during the second intermission of the Toronto Maple Leafs-Montreal Canadiens game last night.
"You have a photo of a guy with his tarp off, you're definitely positive for something," MacLean said. The hypothesis here is that Maclean was making reference to a shirtless man. Jennifer Botterill, seated feet away, non-verbally spoke to the immediate awkwardness by embodying a Jim Halpert cutaway.
It was odd, and potentially costly.
One can never predict how these types of incidents will shake out, but anytime you're making unnecessary swipes that can be construed as darkly homophobic, it's not a good place to be. Neither MacLean or Rogers Sportsnet have commented on the exchange to this point. The network fired Don Cherry in November 2019 following a rant about immigrants and will now have to figure out what to do with Cherry's longtime partner.