News
Ron DeSantis Snaps at USF Students For Wearing Masks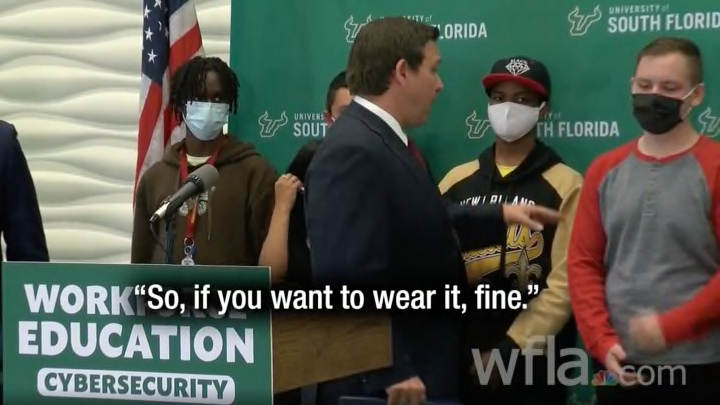 Ron DeSantis /
Florida governor Ron DeSantis took the podium at the University of South Florida today to announce funding for cybersecurity education, a positive initiative worth celebrating. He managed to sour the moment before it even began when he snapped at the four USF students standing in the background for wearing masks, telling them to take the masks off because "we've got to stop with this COVID theater."
Here is video of the interaction:
On a relevant note, over 70,000 Floridians have died from COVID-19, according to the New York Times. All occurred under DeSantis' watch. But thank goodness he's on top of policing COVID theater amongst college students, right?